Discover how the Mockingbird Stroller Bassinet transforms everyday strolls into luxurious adventures and nap time into dreamy comfort!
The Mockingbird Stroller Bassinet is a stylish and versatile baby accessory created to provide infants with comfort and convenience. Its seamless attachment to the Mockingbird Stroller and compatibility with the Bassinet Stand provides a cozy and safe environment for infants during strolls and naptime at home.
This bassinet's features, including a foam mattress pad and a full-coverage sunshade, are designed to enhance your baby's comfort whether you're traveling or unwinding at home.
❤️
This bassinet is overnight sleep approved! So you can have peace of mind when your baby naps in this!
To provide parents with a comprehensive understanding of the Mockingbird Stroller Bassinet's features, benefits, and functionality, we delve deeply into its world in this review article. By examining its effortless attachment to the Mockingbird Stroller, compatibility with the Bassinet Stand, age recommendations, and cleaning instructions, we hope to equip parents with the knowledge they need to make an informed decision.
Whether you're a new parent looking for the ideal infant companion for your adventures or an experienced carer looking for a versatile sleeping solution, this review will help you evaluate whether the Mockingbird Stroller Bassinet is the best option for your baby's needs.
Mockingbird Bassinet for stroller and stand
Get Yours Here!
Product Quality
The Mockingbird Stroller Bassinet is distinguished by its superior quality, ensuring comfort and durability. This bassinet, crafted with meticulous attention to detail, provides a soft cocoon for your infant.
The foam mattress pad is soft, comfortable, and conducive to your kid's restful sleep. Built to withstand the rigors of daily use, the Mockingbird Bassinet features a sturdy build and premium materials.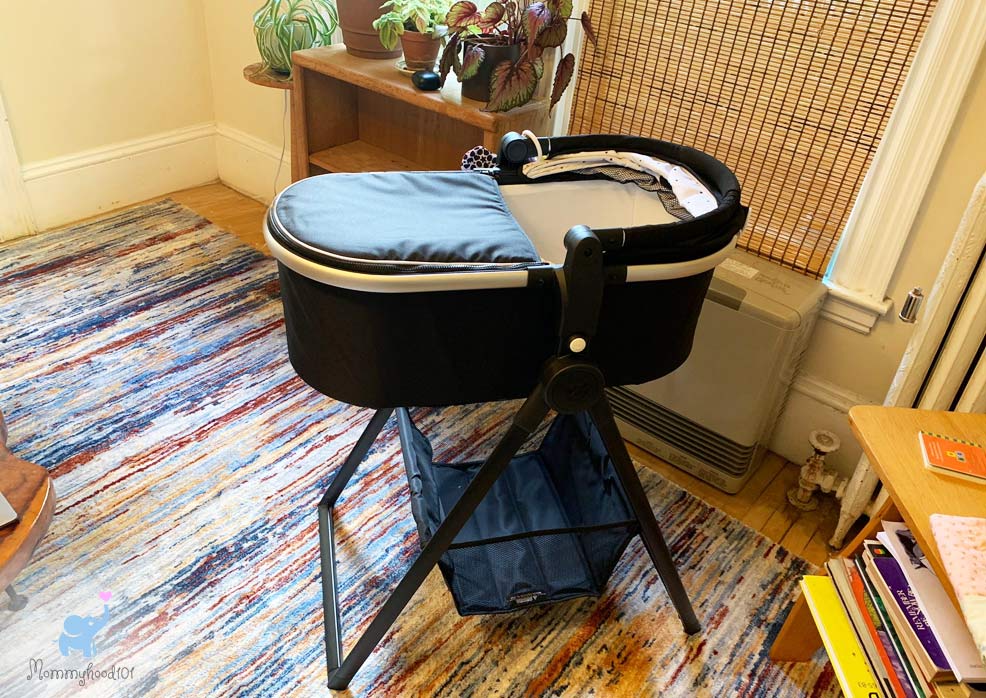 The machine-washable, detachable fabrics, including the mattress pad sheet, permit effortless cleaning of spills and messes without compromising the bassinet's structural integrity. Including a full-coverage sunshade protects your infant from the elements, while the black-and-white interior pattern encourages visual stimulation.
The bassinet aligns with crucial developmental milestones by recommending usage until your baby reaches 20 pounds or develops the ability to push up on their hands and knees.
This demonstrates the brand's commitment to safety and producing products that foster your baby's development. The Mockingbird Stroller Bassinet exudes a timeless elegance that complements the design of any stroller or nursery. This bassinet, available in various tasteful hues, is a seamless blend of style and substance. Its enduring design ensures it will remain a treasured accessory even after your infant becomes a toddler.
Features and Benefits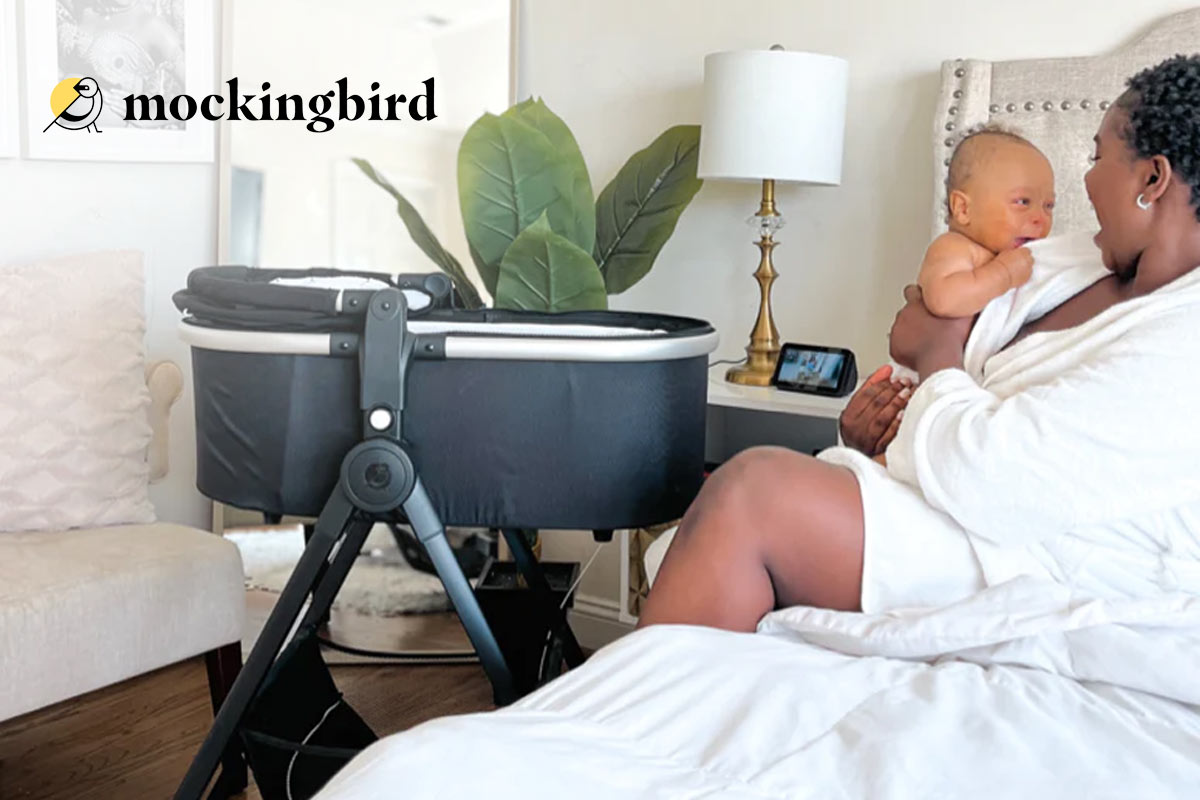 The Mockingbird Stroller Bassinet attaches seamlessly to the Mockingbird Single Stroller and Single-to-Double Stroller models, giving parents unrivaled versatility. This versatility enables parents to transition from strolling around town to creating a cozy sleeping environment at home. The bassinet's black-and-white interior pattern promotes the little one's visual development.
The bassinet's sleeping area has a sunshade that provides complete coverage. This feature provides optimal protection against sunlight, wind, and other outdoor elements, allowing your child to enjoy comfortable naps and strolls while shielded. The Mockingbird Bassinet is designed to accommodate both outdoor excursions and establish a cozy napping spot at home without difficulty. Its lightweight yet durable construction makes it an ideal travel companion and a foam mattress pad ensures your child's comfort while sleeping.
The bassinet is designed with your baby's developmental milestones in mind. With a 20-pound weight limit and consideration for when your baby can push up on their hands and knees, the bassinet is designed to provide a safe and comfortable environment during the critical stages of development. With removable, machine-washable fabrics, cleaning the bassinet is a breeze. The mattress pad sheet and other fabric components can be easily laundered in warm water with mild detergent, simplifying maintenance for on-the-go parents.
Pros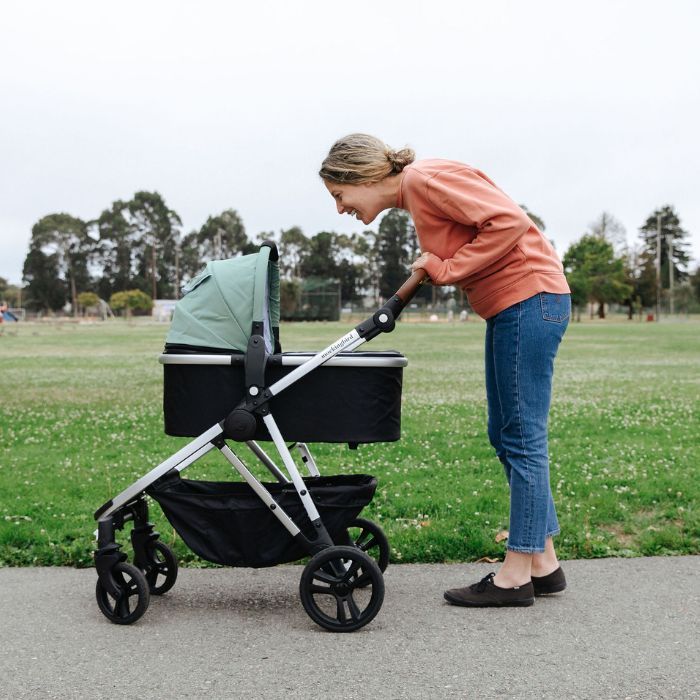 The bassinet can also be used as an independent sleep solution at home or while visiting, making it versatile for different scenarios.
Adjustable canopy with UPF 50+ sun protection shields the baby from harmful UV rays and provides a shaded and cozy resting area.
This bassinet is constructed using high-quality, durable materials to last and withstand daily use.
The stroller's smooth and responsive wheels and its ergonomic design make pushing and steering effortless, even with the bassinet attached.
The Mockingbird stroller bassinet features a large storage pocket at the back, allowing parents to carry essential items like diapers, wipes, or a small bag while on the go.
The bassinet's lightweight design and easy assembly make it a great option for travel, whether a family vacation or a quick trip to the store.
The bassinet's height is designed to allow easy interaction between the parent and the baby, promoting bonding and communication.
Cons
The bassinet's weight capacity might be limited compared to standalone bassinets, making it less suitable for larger or heavier babies.
The bassinet's design could make it bulkier to store or carry than a more compact and foldable standalone bassinet.
The bassinet needs to be removed from the stroller frame when folding the stroller. But this an be done very easily and quickly. This is the case with most branded strollers.
Pricing
The affordable Mockingbird Stroller Bassinet has two options to meet different needs. The first option is the $140 Bassinet for Stroller Use. This option is for parents who want a quiet and convenient sleeping solution while strolling with their baby.
The Bassinet + Stand for Stroller + In-Home Use package costs $230 for even more versatility.
A dedicated Bassinet Stand and stroller allow parents to turn the bassinet into a comfortable sleeping space at home. To improve the buying experience, Mockingbird offers a 30-day try-at-home policy.
This unique option lets parents test the bassinet in their car or on the street. If the bassinet doesn't meet their needs, parents can return it within the trial period for free, no questions asked.
Comparison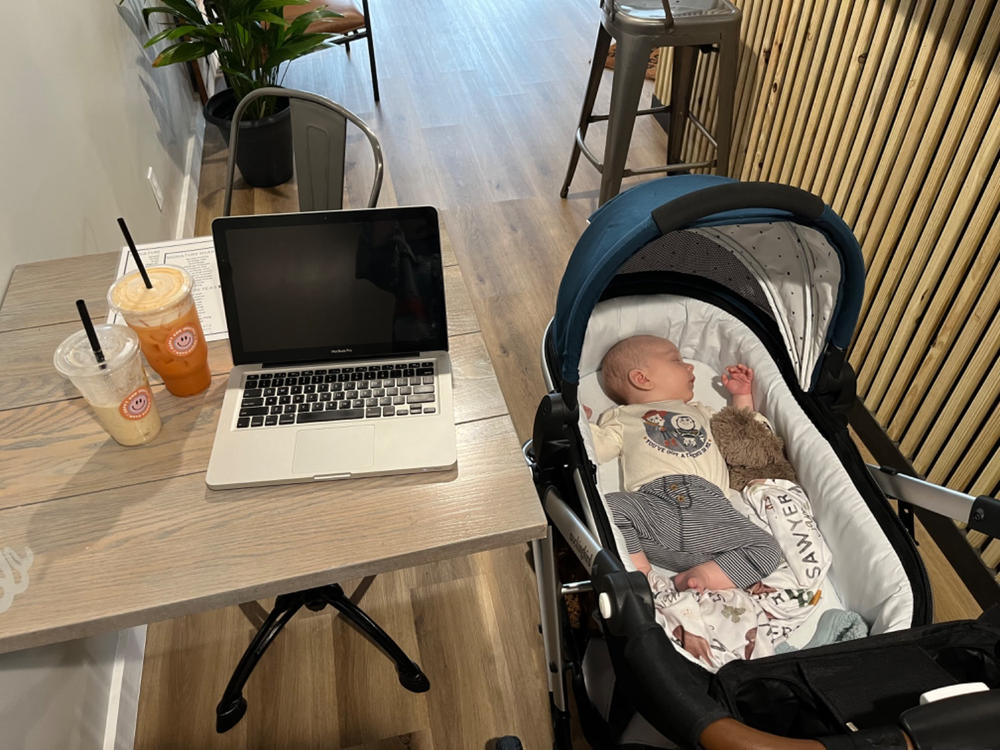 The Mockingbird Stroller Bassinet is distinguished by its seamless compatibility with the Single-to-Double Stroller, providing a practical solution for families on the rise.
In contrast, the Uppababy Bassinet is primarily designed for the Uppababy stroller line, which restricts its adaptability. The Bugaboo Cameleon Bassinet has a sleek design, whereas the Mockingbird Stroller Bassinet is compatible with both the Single and Single-to-Double Stroller models, highlighting its versatility.
Compared to the Bugaboo Cameleon Bassinet, the Mockingbird's full-coverage sunshade provides superior protection against varying weather conditions. The Bugaboo model may require additional accessories to achieve the same functionality as the Mockingbird Stroller Bassinet. Fabrics that can be machine-washed distinguish the Mockingbird from the Uppababy Bassinet, which may require more meticulous maintenance.
Conclusion
The Mockingbird Stroller Bassinet stands out as a versatile and high-quality option in the competitive landscape of baby gear. It is crafted with precision, offers durability and comfort, and integrates seamlessly with the Mockingbird Stroller for mobility. Pairing it with a Bassinet Stand expands its application to sleeping arrangements within the home. Mockingbird's commitment to affordability does not compromise product quality, and the company offers a variety of pricing options.
The brand's emphasis on family ensures that this bassinet will grow with your family. The innovative 30-day at-home trial policy demonstrates their confidence in the functionality and lifestyle compatibility of the product. Therefore, the Mockingbird Stroller Bassinet is a compelling option for parents seeking an adaptable, high-quality, and budget-friendly solution for their baby's comfort and rest.
More Mockingbird Magic
FAQs
What is the Mockingbird Stroller Bassinet?
The Mockingbird Stroller Bassinet is a thoughtfully designed accessory crafted to enhance the Mockingbird stroller experience. It offers a dedicated space for your newborn to lie flat comfortably while you're on the move.
Is the bassinet suitable for newborns?
Indeed, the bassinet is meticulously crafted with newborns in mind. Its flat and cushioned interior provides a safe and comfortable environment, promoting healthy spinal development during those crucial early months.
Can I use the bassinet for overnight sleeping?
While the bassinet is purpose-built for daytime use during outings and strolls, it's not intended for extended periods of overnight sleeping. For nighttime rest, it's recommended to use a designated sleep space such as a crib.
How do I attach the bassinet to the stroller?
Attaching the bassinet is a straightforward process. Utilize the provided adapters to secure the bassinet onto the stroller frame. These adapters ensure a secure and reliable connection for your baby's safety.
What safety features does the bassinet have?
The Mockingbird Stroller Bassinet prioritizes safety. Its robust frame offers stability, while the breathable mattress promotes airflow. The integrated sunshade shields your baby from harmful sun rays, creating a protected and secure space.
Is the bassinet compatible with all Mockingbird strollers?
Absolutely, the Mockingbird Stroller Bassinet is ingeniously engineered to seamlessly fit and function with every Mockingbird stroller model available, ensuring a consistent and reliable user experience.
Can I fold the stroller with the bassinet attached?
Regrettably, the stroller cannot be folded with the bassinet attached. To fold the stroller, you'll need to remove the bassinet first. This precaution ensures a compact and safe folding mechanism.
❤️
This article is based on our own observations and opinions, plus those of others. If you have any queries about this product please contact the manufacturer. If you choose to purchase this stroller, firstly congrats, it's amazing, but secondly, we may receive a small commission.