Tommee Tippee Advanced Steam Electric Sterilizer is a cutting-edge appliance designed to sterilize baby bottles and other feeding accessories quickly and effectively using the power of steam. It boasts a 5-minute sterilization cycle, the ability to kill 99.9% of bacteria, kill 99.9% of viruses, and a convenient 24-hour sterile storage option.
This product review aims to provide an in-depth analysis of the electric sterilizer, highlighting its key features, benefits, and functionality. Whether you're a new parent or seeking a more efficient sterilization solution, this review will guide you toward choosing the best option for your baby's health and convenience.
Tommee Tippee Electric Sterilizer
Best steam sterilizer and quick delivery!
Buy On Amazon Now
Product Features
This electric sterilizer's two-tier stackable trays provide ample space for up to six Tommee Tippee bottles or bottles from other brands. The sterilizer tray's lid can be kept closed for up to 24 hours, effectively preserving the sterility of the contents.
The sterilizer ensures safety and simplicity with its easy-to-use one-button start and automatic shut-off. This electric sterilizer isn't limited to sterilizing only baby bottles.
In addition to holding soothers, breast pumps, and other feeding accessories, it is a versatile option for parents. Utilizing the natural cleaning power of steam, this sterilizer ensures a thorough and deep clean, leaving behind no unpleasant residue. This electric bottle sterilizer also reduces the time and effort needed for bottle preparation by sterilizing up to six bottles in just five minutes.
Product Quality
The superior quality of the Tommee Tippee electric steam sterilizer is proven by its durable construction, precise sterilization process, essential safety features, simple maintenance, reputable brand reputation, and high customer satisfaction. This sterilizer is made from long-lasting materials designed to withstand repeated use and retain their performance over time.
The electric sterilizer's steam sterilization process is designed to deliver precise and consistent results. The sterilizer has important safety features to safeguard the user and the appliance. The auto-shutoff feature ensures the sterilization cycle ends automatically, preventing overheating or other damage.
Pros
With its steam-based sterilization method, this product can kill 99.9% of harmful bacteria and viruses, providing peace of mind to parents concerned about their baby's health.
Utilizes steam as a natural cleaning agent without harsh chemicals, ensuring the safety of your baby's bottles and accessories.
With its stackable trays, the sterilizer offers ample space for up to 6 bottles while compact and space-efficient on your countertop or kitchen.
The sterilizer boasts a modern design with softly rounded sides and a matte-textured finish, making it visually appealing and suitable for any kitchen or home decor.
The sterilizer is built to last, with durable materials ensuring its longevity and consistent performance.
Cons
This sterilizer relies on an electrical outlet, which means it is not suitable for use in situations where there is no access to electricity or during power outages.
During the sterilization cycle, the sterilizer may produce a noticeable amount of noise.
Pricing
The electric sterilizer is attractively priced at $65.00 on Amazon, making it a cost-effective investment for parents seeking a reliable and efficient sterilization solution. This price offers excellent value considering the sterilizer's advanced features, efficiency, and quality construction.
Amazon Prime members can take advantage of free 2-day shipping, ensuring quick delivery to their doorstep.
Comparisons
Tommee Tippee sterilizer competes well with its top competitors, offering a quick sterilization cycle, compatibility with various brands of bottle sterilizers, and a reasonable price point.
The Munchkin sterilizer provides a quick 6-minute sterilization cycle, slightly longer than this sterilizer. Dr. Brown's sterilizer can accommodate up to six bottles, similar to the Tommee Tippee sterilizer.
Customer Experiences
❤️
The sterilizer has garnered positive reviews from satisfied customers who have experienced steam sterilizer and its benefits firsthand. Many customers appreciate the sterilizer's rapid 5-minute cycle, which allows them to have sterilized bottles ready in no time.
❤️
Customers have praised the sterilizer's user-friendly design, with a one-button start and auto shut-off for added convenience and safety. Several customers have highlighted the effectiveness of the sterilizer in eliminating bacteria and viruses.
Conclusion
In this product review, we explored the Tommee Tippee sterilizer, a reliable and efficient solution for keeping your baby's bottles and accessories clean and germ-free.
The sterilizer offers a range of features and benefits, including its easy-to-use one-button start, auto shut-off for safety, and compatibility with various baby bottle brands and accessories.
In conclusion, if you're looking for a trustworthy and effective sterilizer for your baby's bottles and accessories, the sterilizer is highly recommended.
So, What Now?
We would love to hear from you if you found this review helpful and informative! Consider sharing this review article and spreading the word about this fantastic product to other parents who might benefit from it. Just click the social icons at the bottom of this page.
If you're ready to experience the convenience and peace of mind of the Tommee Tippee Sterilizer, you can purchase it on Amazon by tapping the button below.
FAQs
How often should I clean and descale the Tommee Tippee Sterilizer?
It is recommended to clean the sterilizer after every use to maintain its performance and prevent any build-up. Additionally, descaling should be done approximately every 4 weeks or as needed, depending on your water hardness.
Is it safe to use the sterilizer during nighttime feedings?
Yes, using sterile bottles with the sterilizer during nighttime feedings is safe. The sterilizer features an auto shut-off function, ensuring the cycle is complete, and the sterilizer turns off automatically. This allows sterilized bottles to be ready for nighttime feedings without any safety concerns.
Can I sterilize plastic bottles in this sterilizer?
Yes, the Tommee Tippee sterilizer is safe to use with plastic bottles. It is designed to effectively and safely sterilize plastic and glass bottles, ensuring thorough cleaning and germ elimination for all types of feeding containers.
How long can I keep items sterile inside the sterilizer?
Once the sterilization cycle is complete, you can keep the items sterile inside the closed sterilizer for up to 24 hours. This feature is particularly useful when preparing bottles before packaging or storing sterilized items for later use without compromising their cleanliness.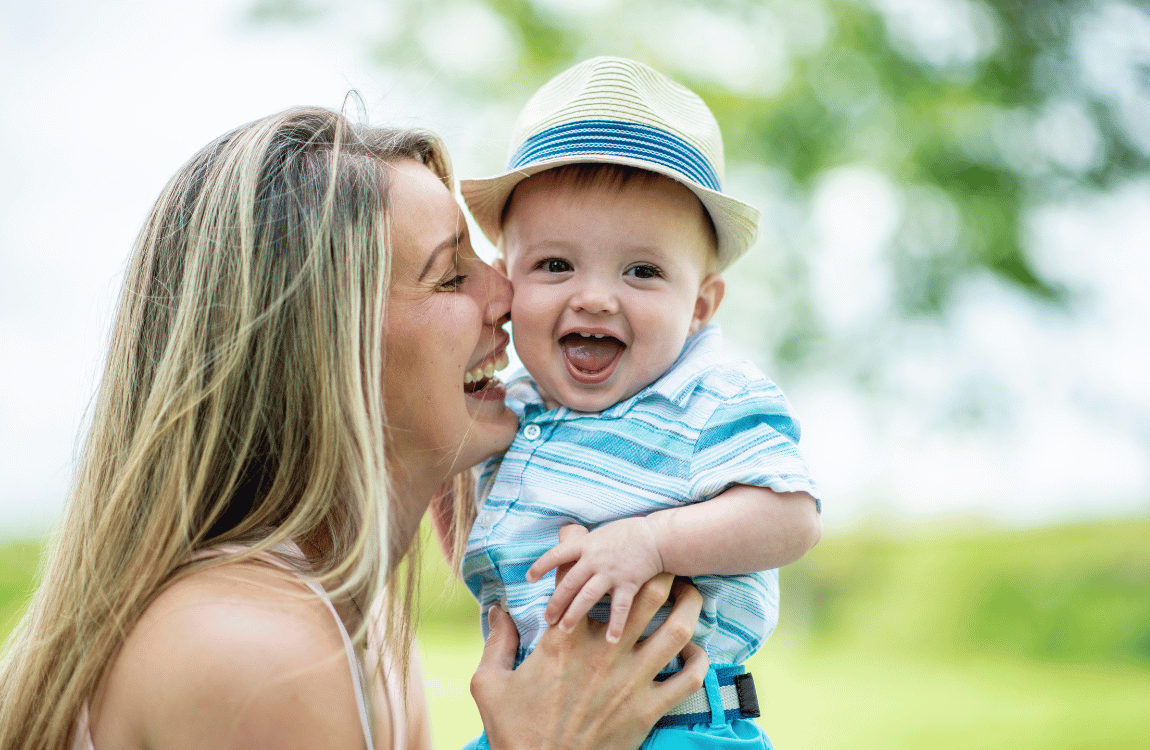 If you've enjoyed this article, we've loads more related reads on Tommee Tippee products! So take a peek.
---
Mothers Best Buys is an Amazon Affiliate and may receive commissions from some of the links in our articles from time to time if you make a purchase.