Discover the Mockingbird Stroller Cup Holder – Your Sidekick to Effortless Sipping and Strolling Bliss, Wherever You Go!
Coffee moms, healthy morning walks with water, or just to hold your kid's bottles, everyone knows a cup holder is a life saver when pushing a stroller. Every stroller should have one, or even two. They come in may shapes and designs, and today we are looking at the Mockingbird cup holder.
Our complete review will delve into features, quality, pricing and comparisons. So you can make the best decision about whether to make your life easier, or struggle holding that hot cup... really it's a no brainer!
Mockingbiord Cup Holder
Best fit to the Mockingbird strollers
Get Yours Here!
Features & Benefits
❤️
Its strategic placement on the right side of the stroller frame keeps it in place when folded, saving you time and effort.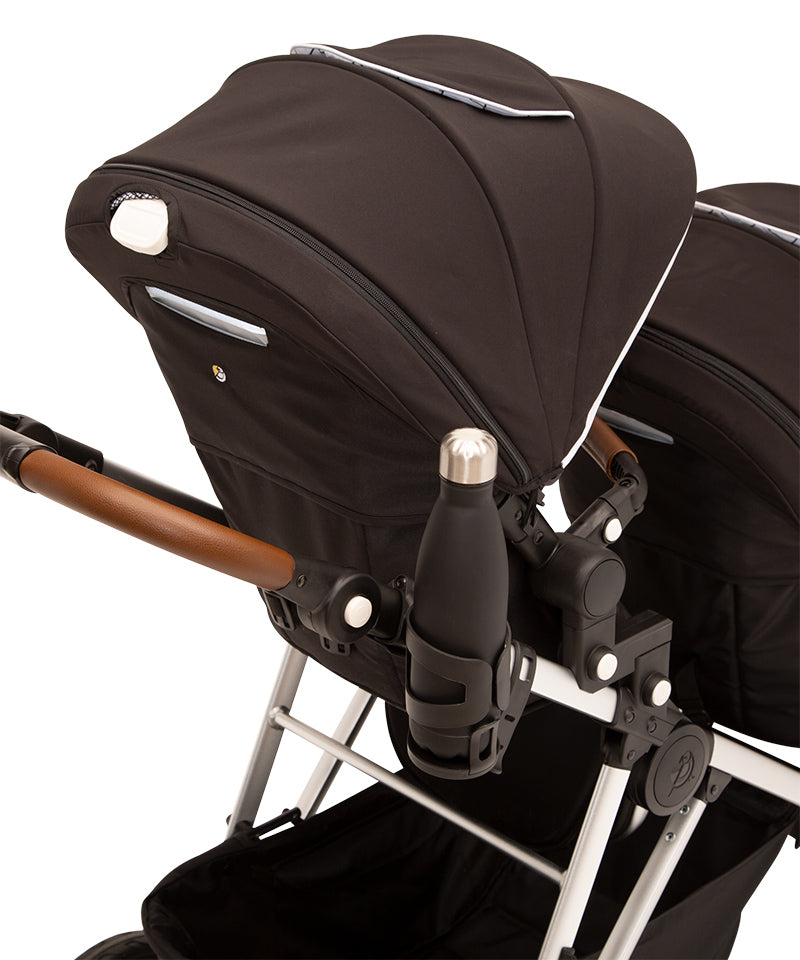 The Mockingbird Stroller Cup Holder's features serve modern parents and carers, making it convenient. With its innovative flexibility, this cup holder holds a variety of drink shapes and sizes, keeping your favorite drink with you.
It has an easy to attach clip on design that can be put on the the Mockingbird stroller frame on either side.
The true value is its ease of maintenance—a damp cloth wipes away spills and dirt. For larger messes, its dishwasher-safe feature saves the day.
We love it because ...
❤️
Designed to hold a variety of drink shapes and sizes, (iced coffees, water bottle, baby's bottles and more) ensuring your favorite beverages are always within reach.
❤️
It stays attached even when the stroller is folded, saving time and effort during setup and storage.
❤️
The cup makes hydration and beverage access a breeze, whether it's your morning coffee or your child's drink.
❤️
It is crafted from robust materials that withstand everyday wear and tear, ensuring longevity and value.
❤️
The cup holder's flexible design means it can be used on other strollers too! It just clips directly on to the frame.
Product Quality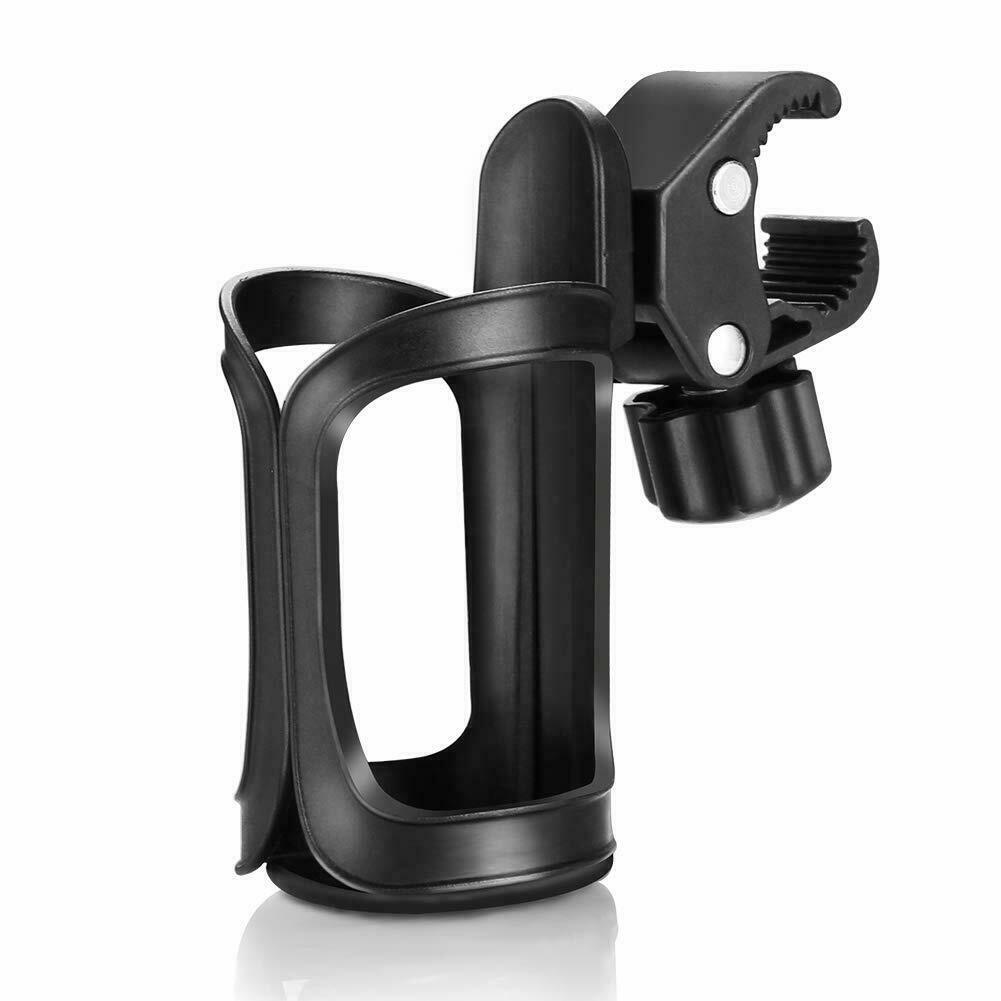 With its meticulous craftsmanship and sturdy materials, the Mockingbird Stroller Cup Holder excels in quality. It is carefully constructed to fit various beverage containers and seamlessly integrates with the Mockingbird Stroller.
🛑
Universal cup holders
are great, but if your stroller brand makes their own, why risk a holder that doesn't fit 100%.
This cup holder's durable materials can withstand spills and daily wear. Its durability extends beyond its design, as a damp cloth can clean it up.
Pricing
The Mockingbird Stroller Cup Holder, at $20, shows the brand's commitment to affordable premium baby gear.
Mockingbird's 30-day try-at-home policy shows their confidence in the product's real-world compatibility. This allows parents to enjoy the stroller's convenience and fit into their daily routines.
Plus if you spend over $45, you get free fast shipping! (So why not grab two, one for your drink and one for your child's.
Comparisons
Universal holders such as the  'ConvenienceCaddy' is compatible, but the Mockingbird Cup Holder's seamless integration with the stroller frame provides a more secure fit and a sleeker look.
The "FlexiHolder Deluxe," while similar, cannot stay attached when the stroller is folded, giving the Mockingbird Cup Holder an advantage in convenience.
So, Grab A Cup Before You Spill Yours!
Let's recap on this review! The Mockingbird Stroller Cup Holder revolutionizes convenience and functionality. Its compatibility, seamless integration with the stroller frame, and ability to stay attached during folding demonstrate its well-designed design.
The Mockingbird Stroller Cup Holder is essential for parents, carers, and people on the go who want to keep their drinks handy.
More Mockingbird Reads For Moms
Note sure what stroller to get, check out our complete review of the Mockingbird single-double stroller.
Maybe you have an older child who needs a ride too. Grab that riding board for easy walks.
FAQs
Will the cup holder stay attached when I fold the Mockingbird Stroller?
Yes, indeed! The cup holder is engineered to remain securely attached to the stroller even when folded, streamlining the setup and storage process and saving time and effort.
How do I clean the Mockingbird Stroller Cup Holder after spills or messes?
Cleaning is a breeze. Wipe the cup holder with a damp cloth for minor spills and dirt to restore cleanliness. Rest easy knowing that the cup holder is dishwasher safe for hassle-free cleanup in case of larger messes.
Here at Mothers Best Buys we are are affiliates and therefore if we recommend an item, and you decide to purchase it, we may receive a commission. But that doesn't affect our opinions, our reviews are always honest and here to help parents like you!